Manha Asrar of grade X got the 1st Prize in Jr.CEO contest by IIM and IVY league alumni..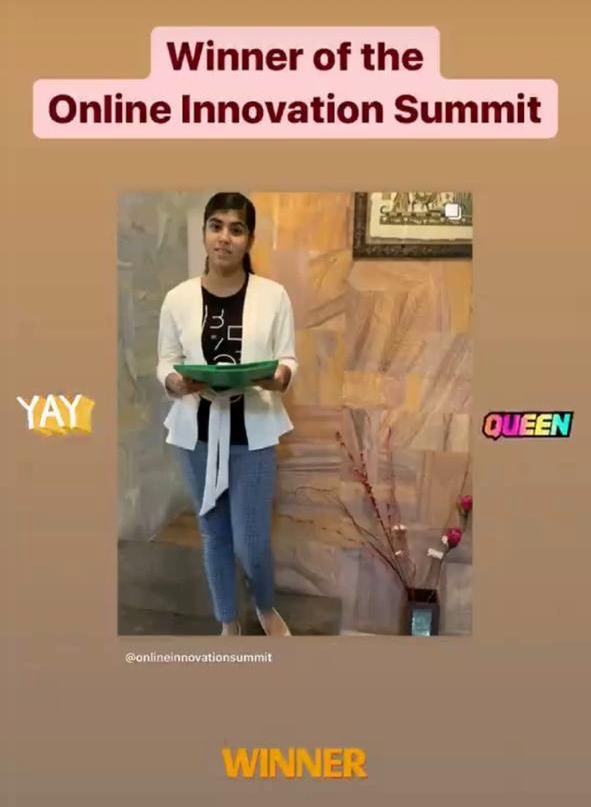 The Junior MBA is an online program by IIM and IVY league alumni for students to learn the critical skills of a CEO, CTO or CMO. It stresses on innovation and creativity with an orientation to real world career options. Manha Asrar of grade X from Delhi world public school, Medchal highway has joined the junior CEO program course for 10 days. After completion of the course they were asked to participate in the online innovation summit where they had to submit a video of the presentation and a question and answer round. Manha was the only one in her team and did the business plan herself. She was declared as the winner with a  cash prize of Rs.25000/-
The DWPS, Medchal highway family congratulating Manha Asrar for the success and wishing all the best in her future endeavours.